ALCE, was established in 2000. We are a medium-sized, owner-managed, Italian language school.
We are a family-run school, offering intensive General Italian, examination preparation courses but also a nice range of specific courses for students from all over the world.
We are known for the personal attention we provide both in and outside of the classroom.
Our school offers top quality teaching and a friendly learning environment.
We also work carefully to conserve our excellent nationality mix.
Bologna, which is home to the Oldest University in the world, has something to offer to everyone. Art, history, music, culture, education, excellence in eno-gastronomy, night life, shopping and much much more!
We invite you to discover one of the best preserved Italian jewels.
Alce and the splendid city of Bologna are ready to give you a very warm welcome. All in all, an experience we are sure you will treasure for life!
Above all, you will be in safe hands of caring, experienced professionals who are passionate about language learning and cultural exchange.
We look forward to welcoming you to Bologna. On behalf of all the teachers and staff, we would like to invite you to join us soon.
Ciao, a presto!
Luca and Rossana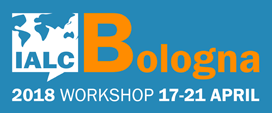 Join us at the IALC 2018
SPECIAL OFFER
Book 10 weeks minimum
get -10% on GI23
Book 13 weeks CILS preparation, save 295€ (Sept-Dec)
Book 11 weeks CELI preparation, save 240€ (Sept-Nov)